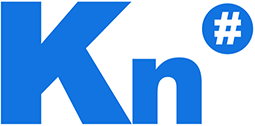 「一音一会」
"Once-in-a-lifetime sound"
Mission
Keynote Sharp is a company that creates all kinds of music.
Value
We are fully committed to express the appeal points of enterprises, brands, and products through the power of music.
We will achieve that by focusing on our customer's wants and needs.
We will introduce you to the best sound through collaborations with many kinds of artists and musicians all around the world.
Vision
"Keynote Sharp"
Our vision is to mutually strike a chord (keynote) and rise (#) each other through music.
Business details
[ Music planning & producing ]
TV commercials
Web advertisement
SNS advertisement
Radio commercials
Sound logo
Company CI
Company VP
Company songs
Digital signage
Event music
TV shows
Opening theme songs & inserted songs for radio programs
Game & movie soundtrack
Music of media art piece
Plug-in music for industrial products, cameras, toys and more
[ General works related with music ]
Tie-up music coordination of national and international artists
Casting of artists for commercials, websites, events, games and contract related services, overseas music recording
Music selection services
Existing songs license application procedures for copyright collecting societies and music labels.
Registration operations for copyright collecting societies
Management and development of musical copyright
Music publishing, royalties distribution service
Distribution of music on music streaming sites, released songs coordination in Karaoke on demand
Sales of sheet music
Company profile
Company name
Keynote Sharp Co.
Location
1990 Ebistwin Nihei 401 1-16-7 Ebisuminami Shibuya-ku, Tokyo, 1500022 Japan
Date of Establishment
May 22nd, 2009
Capital
8,000,000 yen
Board Members
Representative Director Kim Sona
Numbers of employees
3 persons
Bank
Sumitomo Mitsui Banking Co. Ebisu Branch
MUFG Bank, Ltd. Ebisu Branch
Affiliated Company
Pyonari music publishing, Ltd.
Major customers
【Advertising Agency】
ADK Creative One Inc., Wunderman Thompson Tokyo, Asahi Advertising Inc., ENJIN Ltd., Daiko Advertising Inc., DENTSU INC., Tokyu Agency Inc., HAKUHODO Inc., FRONTAGE Inc., YOMIKO ADVERTISING INC. and more
Dentsu Creative X Inc., TOHOKUSHINSHA FILM CORPORATION, NIBAN-KOBO PRODUCTIONS CORP., HAKUHODO PRODUCT'S INC., HAT INC., Paragon Inc., VIDEO PROMOTIONS INC., Pyramidfilm inc., ROBOT COMMUNICATIONS INC. and more
【General Companies】
AnimeFund inc., CANON INC., Kansai Television Co.Ltd.,
ONE DINING co.,ltd., TECMO, LTD. and more
(The names are listed alphabetically.)
【Film Production】
21incorporation Inc., AOI Pro.Inc., T&E Corporation LLC,
Television Corporation of Japan, tko Inc., TYO Inc., amana Inc.,
c・Ray Ltd., CINQ CO.,LTD., Dentsu Creative Cube Inc.,
Access
Keynote Sharp co.
1990 Ebistwin Nihei 401 1-16-7 Ebisuminami Shibuya-ku, Tokyo, 1500022 Japan
TEL:03-5768-3664 FAX:03-5768-3665